Medical Transcription Services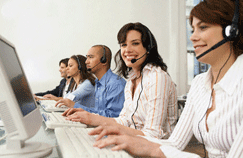 Monash was founded to provide superior transcription service with innovative, efficient, and complete solutions from dictation capture to document distribution and storage. With our highly respected team of transcriptionists and information technology professionals, we continue to serve hospitals, clinics, and practices of all sizes with an unwavering commitment to quality transcription and long-term client relationships
Read more...



Our Vision

Our vision is to reach global leadership in the healthcare BPO by the year 2010. This will be achieved through a strategy of lateral and vertical foray into the industry servicing the different provider, service vendor and payer constituents and providing a portfolio of services .
Read more...




Offshore Operations
Monash Healthcare possesses a highly educated and dedicated team of employees in India . For example, our Coding Department in India consists completely of college graduates, many of whom are physicians and nurses. They have a deep understanding of the medical industry through their education and experiences. Read more...
Medical Billing
Monash offers a variety of highly personalized medical billing services to meet the needs of individual and group healthcare providers. We carefully balance our client base in order to ensure that each client (and their billing) will have our complete and undivided attention!
Read more...