Medical Billing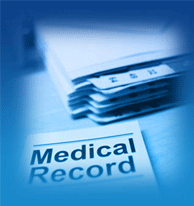 Monash offers a variety of highly personalized medical billing services to meet the needs of individual and group healthcare providers. We carefully balance our client base in order to ensure that each client (and their billing) will have our complete and undivided attention!

Typical billing services may offer little more than generating your statements. But at Monash, we provide a wide range of accounts receivable services to maximize your reimbursement rate.



With our comprehensive experience in accounts receivable management, we understand your problems. You can be assured of a long-term commitment from our expert support team which works towards freeing you from billing and collection problems.

At Monash, we also recognize the responsibility to ensure accuracy for the submission of all our clients' charges. We are committed to providing our services within compliance standards, in accordance with all existing Federal, State and Payer regulations.

We have expertise in all major specialties such as

• Anesthesiology
• Cardiology
• Emergency Medicine
• Family Practice
• General Practice
• Surgery
• Internal Medicine
• Neurology
• Oncology
• Ophthalmology
• Pathology
• Pediatrics
• Radiology